Local & Fresh
All products are locally sourced from Chesapeake
Bay Watershed growers and producers.
We Support Community
A portion of our proceeds are donated to food access programs. We
believe everybody should have access to fresh, healthy and local foods.
Your food is here!  When you pick Chesapeake Harvest, you're choosing the freshest and most flavorful fruits and vegetables from trusted local and regional farmers—while helping to build your community.  Chesapeake Harvest farmers are guaranteed a fair price for their produce and use farming practices that protect the Chesapeake Bay and its tributaries.
Making Connections Through
Dinner and Distribution
Amanda Kidd makes it her mission to connect people through food, while at the same time promoting local growers. She recently organized a second annual Community Supper, bringing hundreds of Cambridge, MD neighbors together to eat barbecued chicken and crab soup.
As manager of the Cambridge Farmers Market, Kidd ensures that residents have access to the best produce available from local farmers. And, as owner of Beat the Rush Delivery, a personal shopping service Kidd started in 2015, she delivers produce from farms to individual customers as well as restaurants. Since Beat the Rush works with locally owned businesses, she says, "Our services support the communities we live in."
Jose Prieto, who runs The Bay Mushrooms with his wife, Bianca Soto, says he's looking to Kidd to help distribute mushrooms around the eastern shore. "If she can take them to Chestertown," for example, says Prieto, "the time she would save us would be well worth it."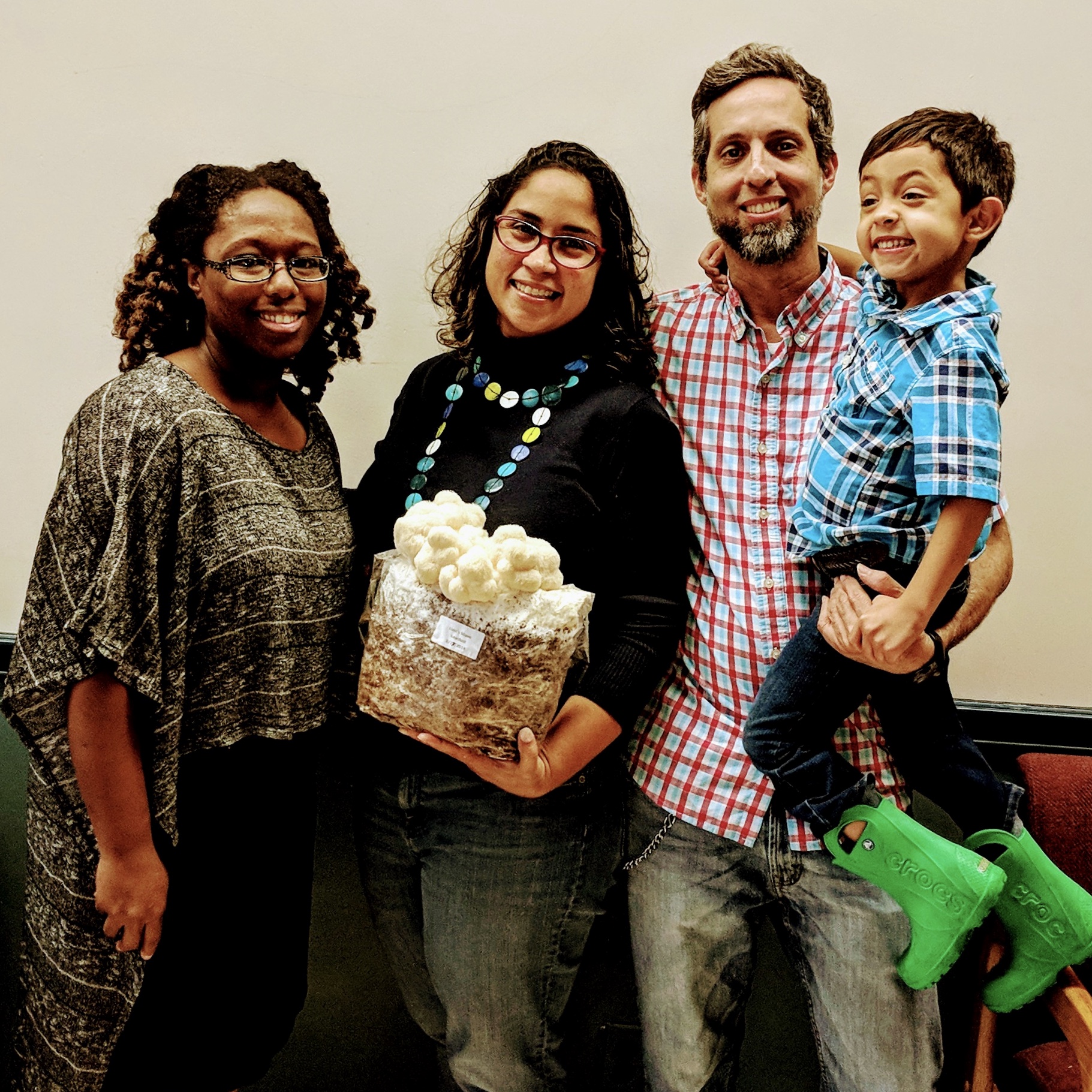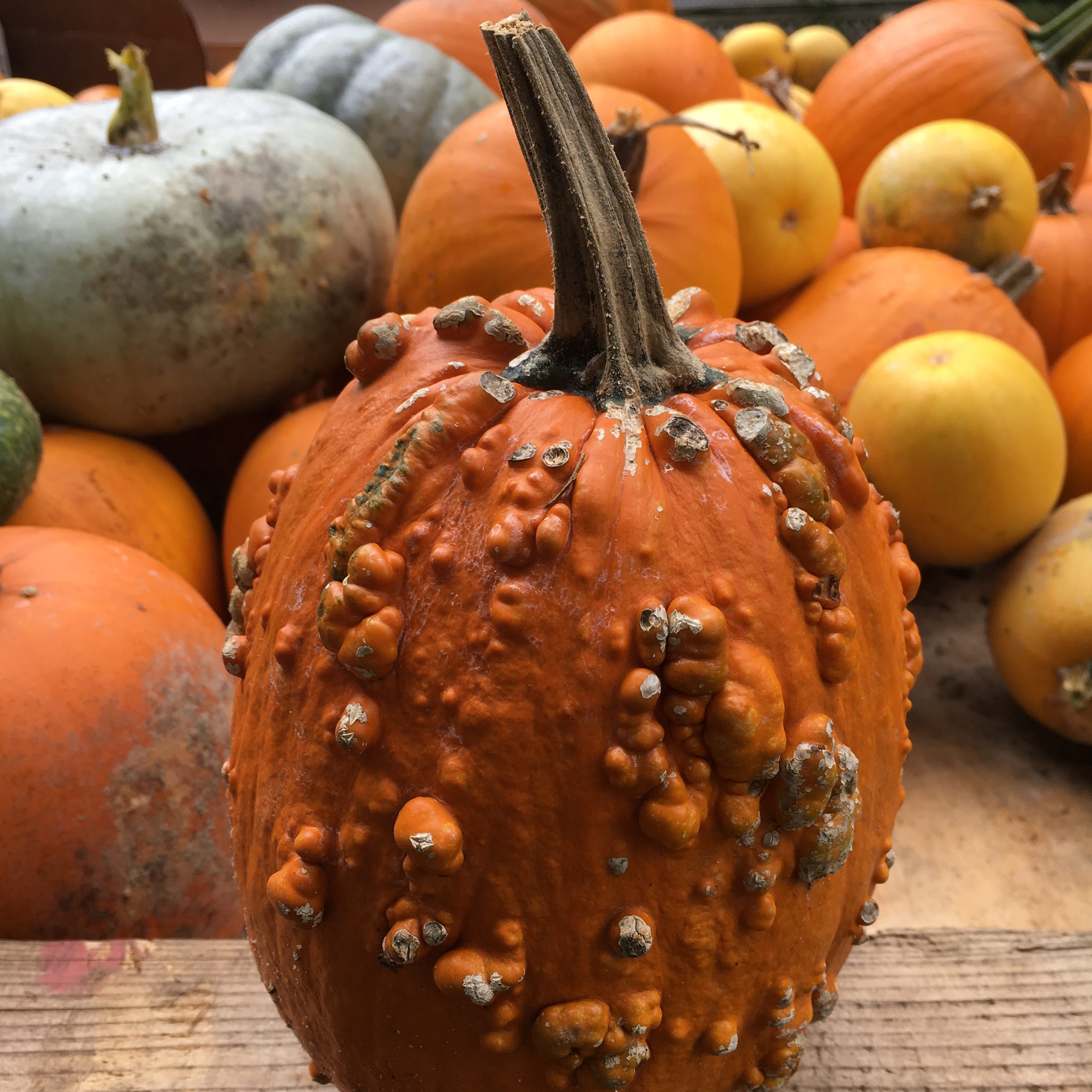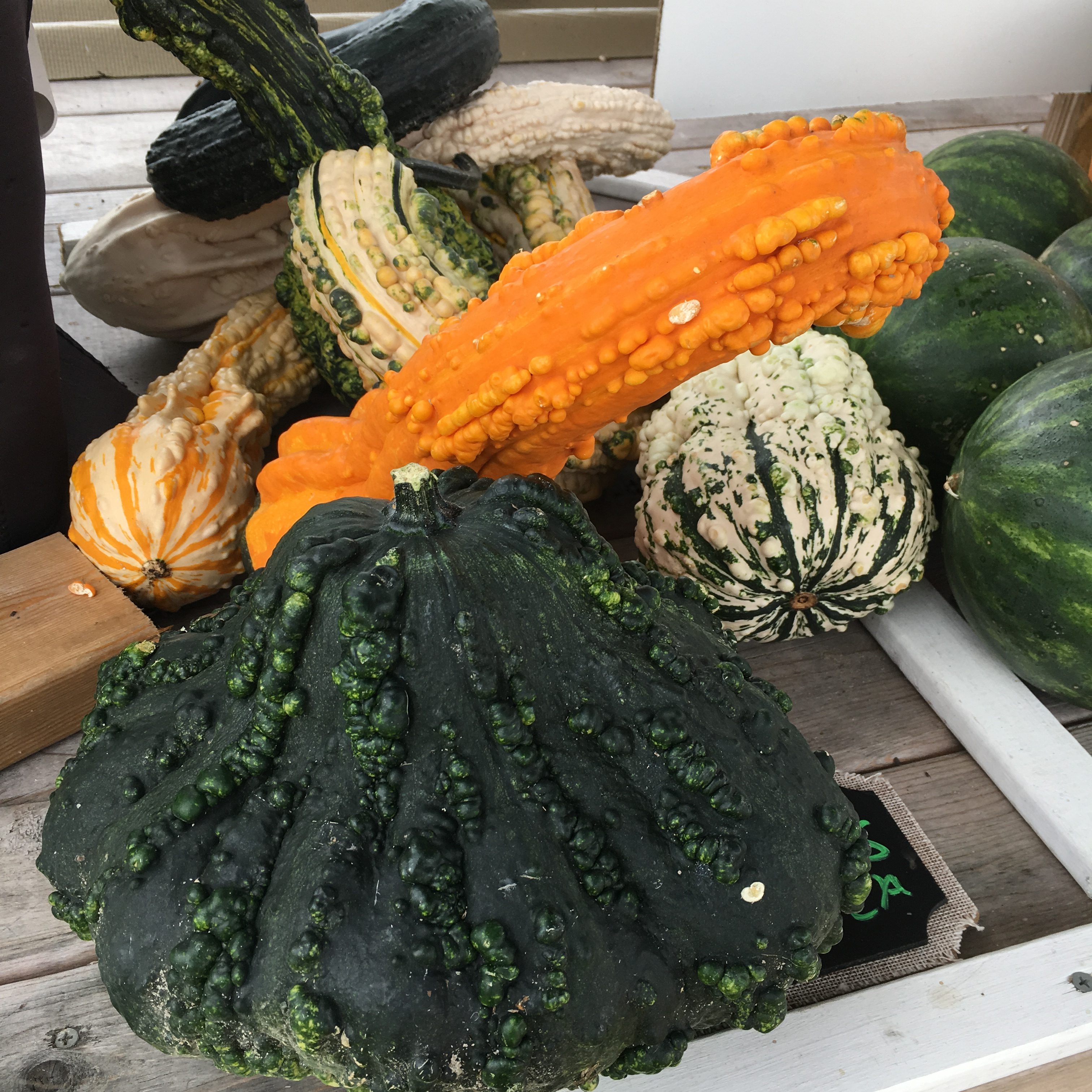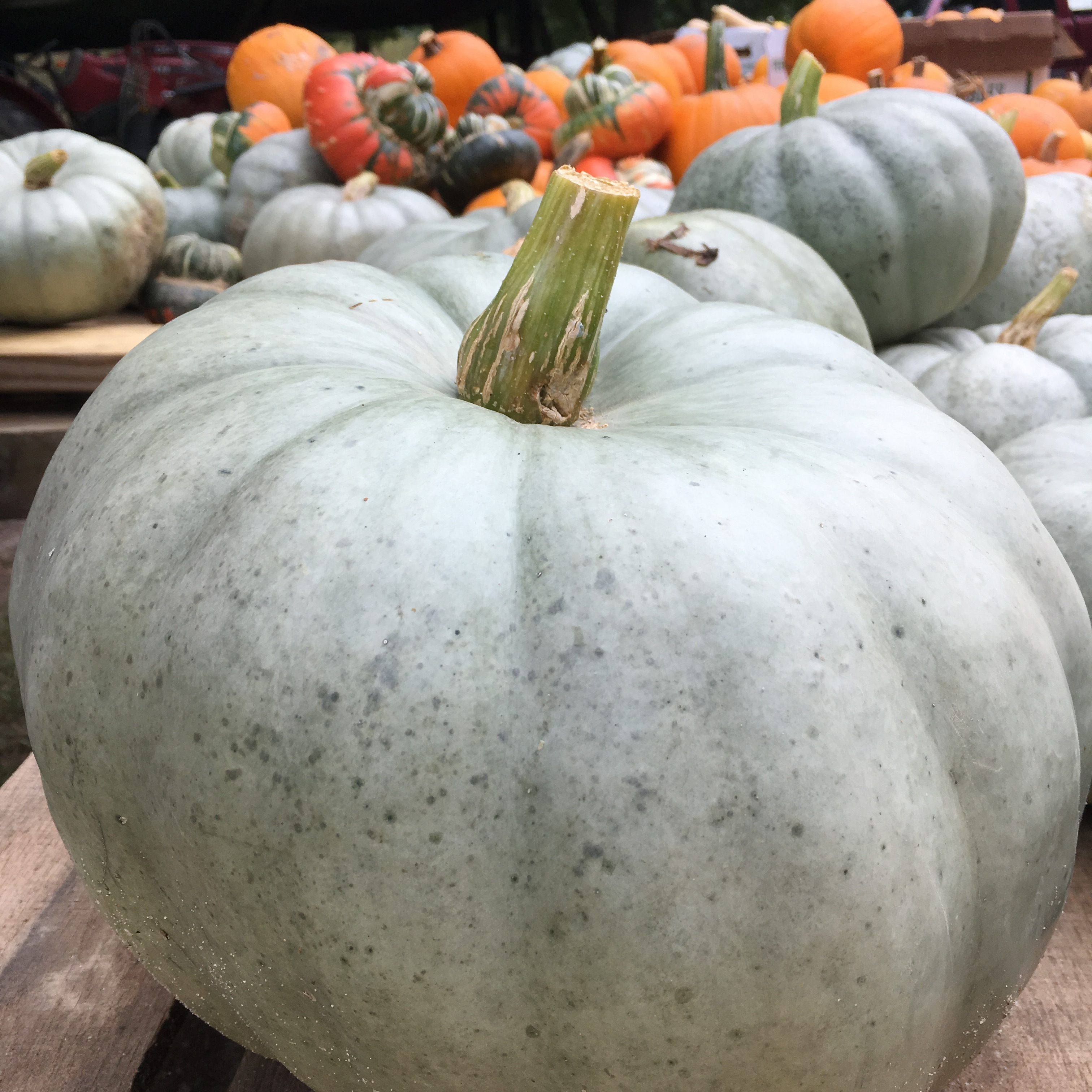 Food Safety and Produce
Last month, we began our deep dive into farm food safety, teasing out the differences between voluntary, buyer-driven, Good Agricultural Practices (GAP) certifications and regulations established by the Food Safety Modernization Act's (FSMA), Produce Safety Rule (PSR).
This month, we continue our conversation with Deanna Baldwin, chief of Maryland Department of Agriculture's Food Quality Assurance Program, who spoke to three different levels of food safety certification that are available in Maryland.
Q: It sounds as if the three levels are graduated, with the Produce Safety Rule the most basic, followed by MDA GAP and then USDA Harmonized GAP.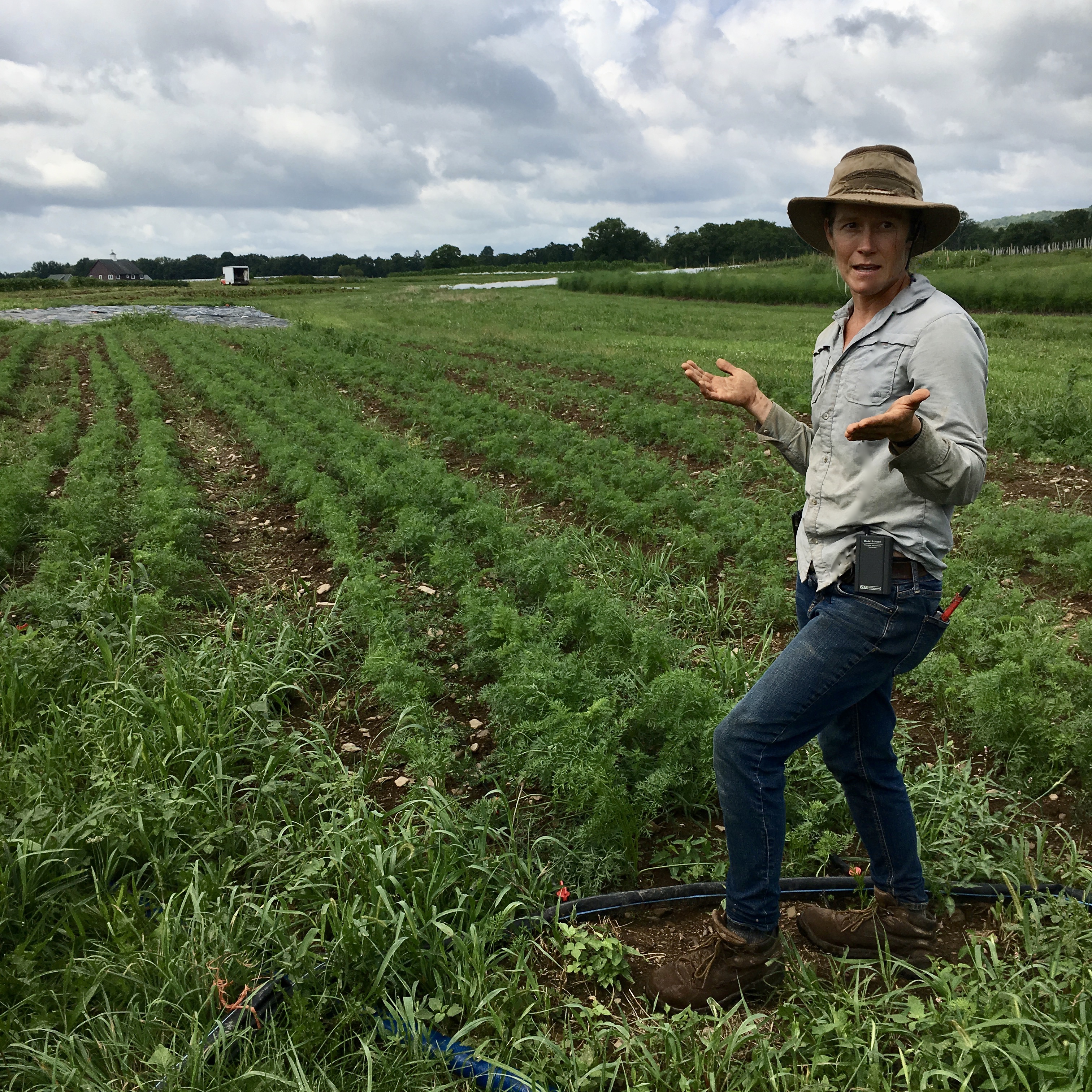 Pumpkins
It's almost October, so we've gotta feature pumpkins. These cheerful fruits, a variety of winter squash that come in a rainbow of autumn colors from ecru to blue, are most familiar as carved, smiling–or scowling–orange jack-o-lanterns. But while some pumpkins are cultivated to decorate your Halloween stoop, others are prized for their sweet flesh, and are delicious when baked into pies, mixed into holiday breads and muffins, or even stuffed into ravioli. A cup of cooked pumpkin is packed with vitamin A–containing nearly 200 percent of the daily recommendation. Moreover, it's a great source of fiber and has only about 50 calories. As for those seeds, wipe them clean and spread them on a baking pan with a sprinkle of sea salt for a crunchy snack. It's a wonder we don't eat pumpkin all year round. For some recipes, check out Health.com
Asian Pears
Sweet and juicy, these East Asian natives have the crispness of an apple combined with the chin-dribbling goodness of a pear. Find them at local farmers markets, and eat them soon for optimum crunch. The most common found in our region is the Japanese variety, round like apples with slightly bumpy, or russeted skin. A large Asian pear contains around 100 calories and is high in fiber and vitamin C. While the best way to eat an Asian pear is fresh from the orchard, they can also be a sweet addition to salads and slaws or baked into crisps.
Here are a few ideas from  The Spruce and bon appétit
Mailing Lists
Sign up now for the latest in news and information!
Follow us on Social Media!
Mailing Lists
Sign up now for the latest in news and information!
Chesapeake Harvest
101 Marlboro Avenue, Suite 53
Easton MD, 21601
410.690.7348
Chesapeake Harvest
101 Marlboro Avenue, Suite 53
Easton MD, 21601
410.690.7348
© Chesapeake Harvest Benefit, LLC - 101 Marlboro Avenue, Suite 53, Easton, MD 21601  |  410.690.7348  |  Legal Notice
Website Designed by Zack Schlag