Local & Fresh
All products are locally sourced from Chesapeake
Bay Watershed growers and producers.
We Support Community
A portion of our proceeds are donated to food access programs. We
believe everybody should have access to fresh, healthy and local foods.
Your food is here!  When you pick Chesapeake Harvest, you're choosing the freshest and most flavorful fruits and vegetables from trusted local and regional farmers—while helping to build your community.  Chesapeake Harvest farmers are guaranteed a fair price for their produce and use farming practices that protect the Chesapeake Bay and its tributaries.
Coffee Talk: A scientist describes his approach to roasting
Taylor Hale likes to know how things work. "I've always been curious," says the NASA instrument systems engineer. "If I like something, I want to try to make it."
This also applies to food. "I've made pretty much everything I've ever eaten," he says. "Except for distilling and making wine." That's how Hale came to roast coffee, in small batches after hours, at the Preston farm where he lives with his wife, Leslie Grove. "Over an eight-year stretch, I roasted about 120 pounds – 6 ounces at a time," a nocturnal activity, Hale says, that led to the name Night Kitchen Coffee.  [ Read More… ]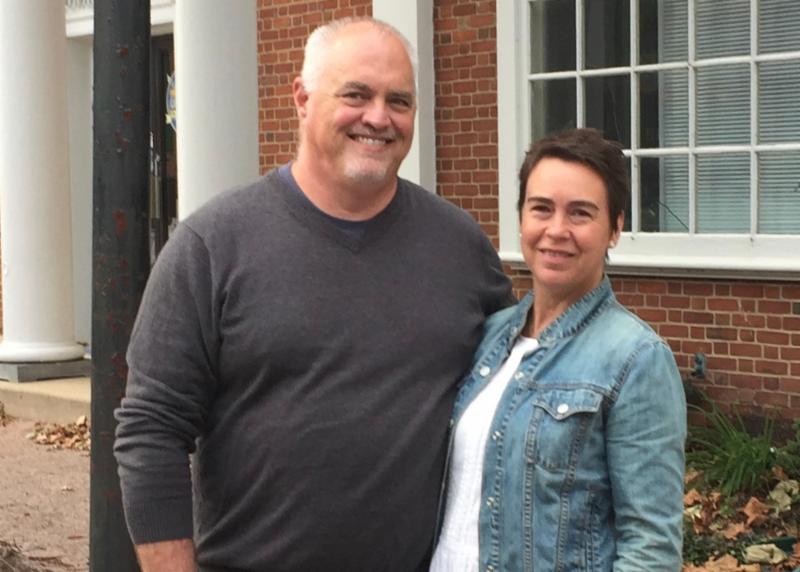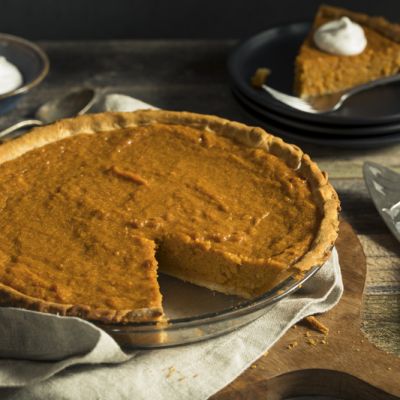 Five-Spice Sweet Potato Pie
Five-Spice Blend is a traditional Cantonese flavor that is typically used in savory dishes. Taylor Hale and Leslie Grove have been experimenting with using it in desserts since they started making the blend at Night Kitchen a couple years ago This take on a sweet potato pie uses the anise, clove, and cinnamon in the five-spice blend as a counterpoint to the sweetness of the brown sugar and sweet potatoes. The other twist is using a Mexican styled crema in the batter to get the dairy portion of the batter.
[ Find the Full Recipe Here… ]
Chesapeake Harvest and Partner Win USDA Food Safety Outreach Grant
Chesapeake Harvest, a project of the Easton Economic Development Corporation, in partnership with Future Harvest, Chesapeake Alliance for Sustainable Agriculture (FHCASA), has been awarded a USDA Food Safety Outreach Program (FSOP) grant. Designed to build a culture of food safety among specialty crop producers in the Chesapeake Bay region, the one-year award of just under $150,000 will fund multi-level education and coaching centered on Good Agricultural Practices (GAP) and the requirements of the Food Safety Modernization Act (FSMA) Produce Safety Rule.
[ Read More… ]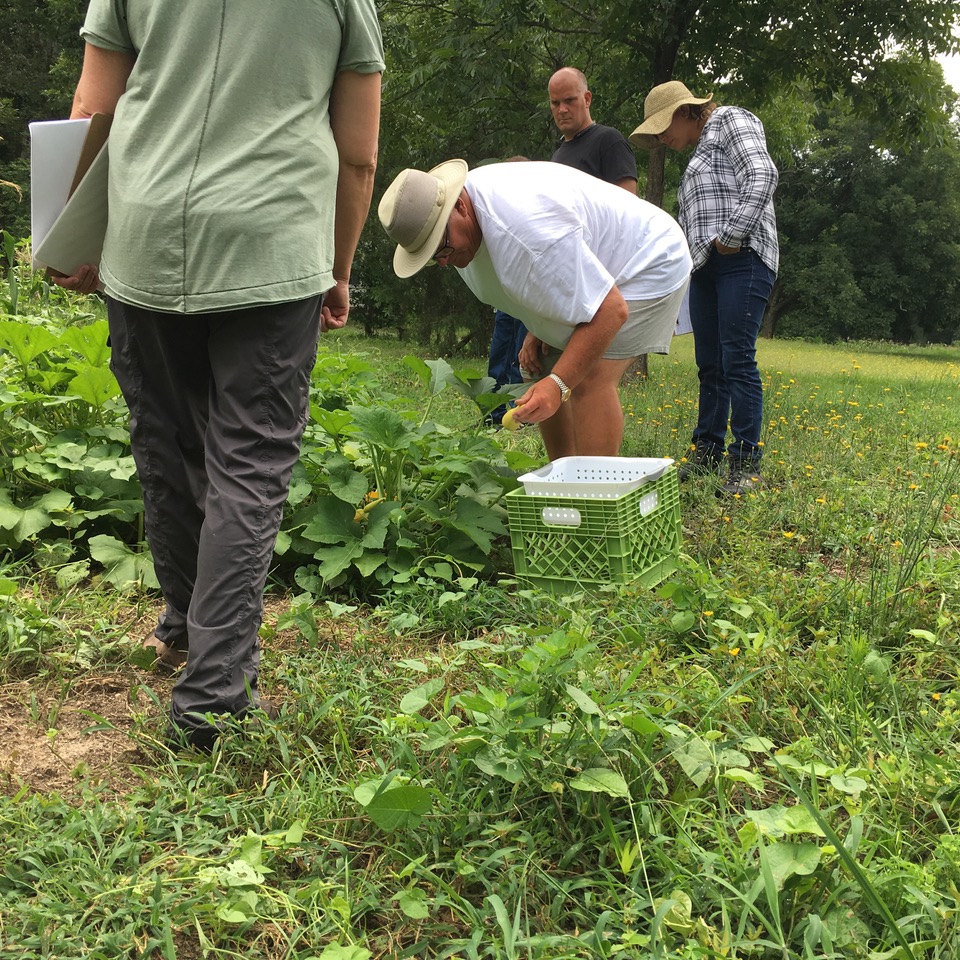 Apples
An apple a day may not always keep the doctor away, but it certainly helps support a healthy and flavorful lifestyle. Luckily, this is the season for delicious locally grown apples, so there's ample opportunity to test out the old adage and enjoy the unparalleled taste of our regional harvests. Beyond typical grocery store selections like Gala, Fuji, Delicious, and Honeycrisp, look for heirloom varieties such as Arkansas Black, Rambo, Stayman and Grimes Golden. On the Eastern Shore, Fifer Orchards in Delaware and Blades Orchard in Maryland both offer a wide variety of apples from their on-farm markets and at area farmers markets. After you return home with your doctor-busting apple haul, try out some of these vintage recipes.
Sweet Potatoes
Of all the foods that show up at our fall meals and winter holidays, few are
more versatile
than the humble sweet potato. Despite the shared name, sweet potatoes and potatoes are mostly unrelated, though both root vegetables are nutritionally rich and offer
plenty of dietary benefits
(especially if you eat the skin). Sweet potatoes grow well in many parts of the Chesapeake Bay watershed, but one, the
creamy white Hayman
, is found almost exclusively on the Eastern Shore. Check farm stands and farmers' markets for local supplies, and for fun next season,
try growing your own
in place of the ubiquitous, edible-but-tasteless ornamental sweet potato vine plant. Both leaves and tubers of the culinary sweet potato are edible!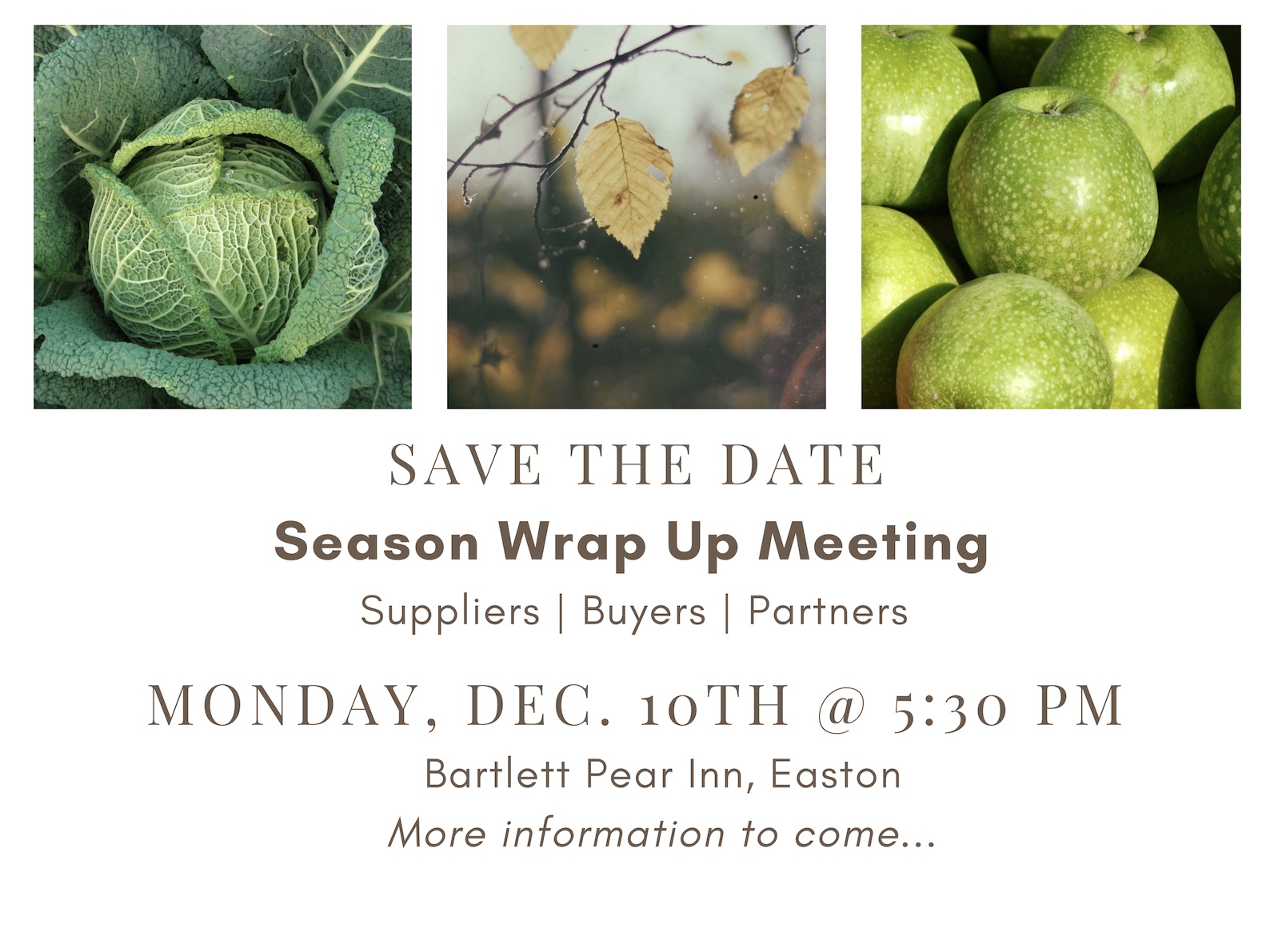 Mailing Lists
Sign up now for the latest in news and information!
Follow us on Social Media!
Mailing Lists
Sign up now for the latest in news and information!
Chesapeake Harvest
101 Marlboro Avenue, Suite 53
Easton MD, 21601
410.690.7348
Chesapeake Harvest
101 Marlboro Avenue, Suite 53
Easton MD, 21601
410.690.7348
© Chesapeake Harvest Benefit, LLC - 101 Marlboro Avenue, Suite 53, Easton, MD 21601  |  410.690.7348  |  Legal Notice
Website Designed by Zack Schlag